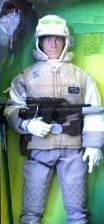 The hero in this saga
Was a would-be astronaut
he lived out in the country
But more space is what he sought
Lady D

Daily he would dial up
On his new cell phone
Those bigwigs out in Houston
And beg and whinge and moan
Troubadour

One day his email opened
revealed an application form
A chance to be an astronaut
To rise above the norm
Lady D



Hastily he filled it out
His heart was full of glee!
He never noticed that it said,
Name of applicant, monkey!
Quicksilver

He filled it out and sent it off
Waiting with baited breath
He didn't know he qualified:
A plight that's worse than death
Bea yawzELLEff

One day the awesome news arrived
"Astro-Ape gets to rocket up!
You're going to the planet Erg
You share a seat with Astropup"
slug


He thought if he could only
Escape the daily rat race
He could look into the mirror
And not see a worn out face.
peach

So our hero who is nameless
Got into his car
He headed off for Houston
But he didn't get that far...
Lady D


This is coz on the way to NASA
A common virus called the "flu"
Got inside him and did the cha-cha
All he could say was "Achoo!"
vox


He picked up a pretty lady
to ride with him in his car.
This was great until he sampled
the moonshine she carried in a jar.
dippy


He took a sip, or maybe two
and then they headed toward the zoo.
He said, "I'm not sure which way to go",
she smiled and said, "just follow your nose".
pag


He packed his clothes and hitchhiked..
..to Houston to beg and plead...
When they refused to let him ride...
..he leaped on a rocketship at top speed!
der blumers


GO TO Chapter 2
RETURN TO CYBERSAGA CONTENTS MENU

Got the general idea?
Ready to add to this great adventure??
RETURN TO THE CYBERSAGA MESSAGE BOARD