TO LOVE OR NOT TO LOVE
The MANual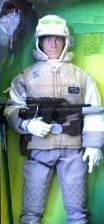 Ken read the manual
And came to realize
Don't matter if you did no wrong
It's best apologise
A dozen syntheroses
Some pseudochocolate goo
Now Ken's upon his gallant knee
"Oh Barbie, I love you."
She nibbles on the sweets
She plucks apart a rose
"Oh Ken, I wonder if you are
Now trying to propose?"
He stares at her green face
And his looks greenish too
"Oh Barb my one eternal love
I haven't got a clue
I'm just on chapter six
On how to treat a gal
It's not 'til chapter twenty eight
We deal with proposal
According to the book
You're s'posed to smile at me
And kiss me in the pretty way
Described in chapter three."
fbeepig

UNCONQUERABLE DIFFERENCES
Aliens are not the same
Kissing seemed a sort of suction
She hated it, she was a clone
Different reproduction
Bea

So it was, these astronauts
Whose difference was more than skin deep
Agreed their love would be as friends
And they'd stay together for keeps
Troubadour
The cheque is in the mail, and other unbelievable things.
That dreaded line for man to here
That always will inspire fear
Where hope and happiness all ends
She said so sweetly, "Let's be friends."
melonfiggy baby
Getting under her skin
At least she didn't say "Dear John..."
At least she won't say, "Well, so long..."
Ken takes comfort from the thought
By propinquity, she might be caught
Troubadour

TOO DIFFERENT
Barbie has a right to be
Put off by Ken who sucks
In her world they finger-tip
And have electric.....um
Bea YawzELLEff


Ken should stick to human gals
Instead of aliens
Then he might have more suckcess
Kissing real mammalians
Lady D
Advice for Ken
Avoid those sticky gals there Ken
Until they take a shower
Beware the suction danger lad
Back to your corner, cower
And as for Tip, ain't heard of him
How long's he been around?
Don't do that to him any more
The practice isn't sound
Dr. Ruthless Figgenhiemer

just to really confuse you...
Fig wants to know who Tip is
The question's really What?
Fig figured Tip got fingered
But it's the end a finger has got
Bea
Sign language
Let's not get into finger signs
Barbie'll misinterpret for sure
A sign for victory by Ken
Might mean anything-but, to her
Troubadour

How Barbies are made
I want you all to understand
Just how an alien child is planned
With a woman from an alien land
It's all in the way she holds his hand
A yellow-greenish plastic girl
Has no hormone-driven whirl
She makes a fellow's fingers curl
And clones appeal as they unfurl
Lady D

Did the Beatles know what their lyrics really meant????
That all seems a dandy plan,
though now, of course, I understand
that look of fear Ken's face did scan
when Barbie sang, "I wanna hold your hand."
pag

GET down TO earth
Ken you poor poor lonely chap
It's time you changed your tune
Astropup is faithful and
His demands aren't for the moon
Troubadour

Man's best friend is a dog
A woman's is a stone
(Diamonds never lose value)
The same goes for a clone
Bea

Astro Pup and the moon.
Pup can't demand the moon again
'Cause he already ate it
'Twas kinda moldy, still quite good
Old chedder he did rate it
And as for broads and stones and clones
I don't think I'll go there
Except to say that unlike pups
They're cold, and do not care
figinator

You are SO right, Fig, old chap
My mind is back on track
The reason I came into space
Was adventures, not the sack
KEN

I guess Ken and Barbie weren't meant to be..
Aliens don't understand kissing..
But there's nothing wrong with being friends..
Perhaps it's not much they are missing!
der blumers

GO TO CHAPTER 8
RETURN TO CYBERSAGA CONTENTS MENU

Got the general idea?
Ready to add to this great adventure??
RETURN TO THE CYBERSAGA MESSAGE BOARD
Visit my Castle in the Air : dizzys